You have to admit, there is a lot happening in the world of plus size fashion right now. Especially with these brands! These plus size retailers and brands who carry plus see the business potential (the $$) but often, we are left scratching our heads as we watch them move. So, started wondering how to best help these brands and retailers understand what they are missing with the plus size consumer…
Normally, this type of post would live on TCF. But, as I start to ideate on the business of plus size fashion, nerd out on stats and business moves, I think this feels like a better suited space to place my thoughts… is this okay?
The funny thing is, as brands bring in different folks to run these businesses, the same mistakes continue to happen. No, I am not talking about what they make, I am speaking about the day to day business actions (or inactions) that lead to larger frustrations.
So, I thought to type out a few thoughts and observations that I had here. Thoughts for those retailers who cater to the plus size consumer can (hopefully) take note of.
Know That We Are A Community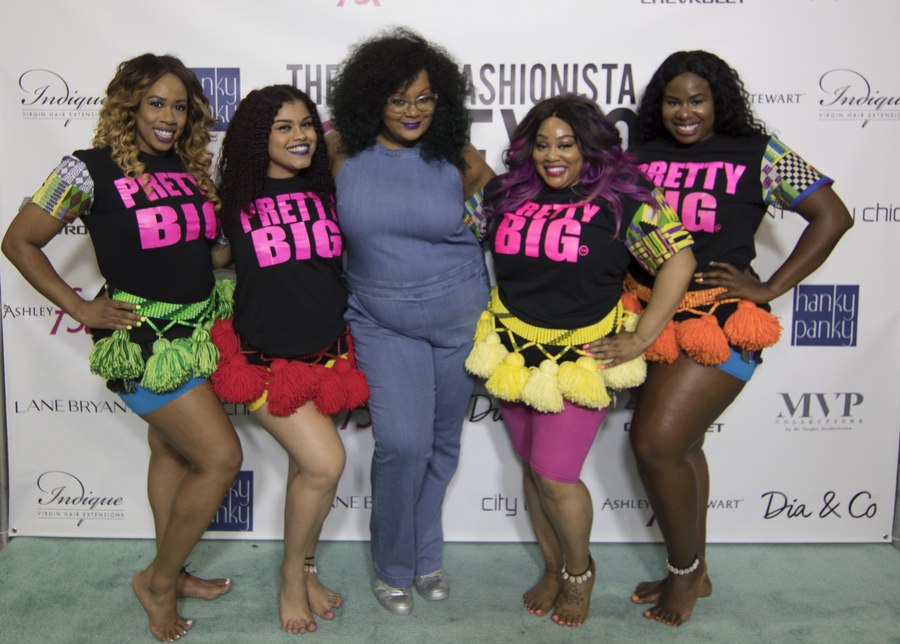 You can no longer treat plus size fashion with a "If you Build it, they will come" approach. We have options. Not only do we have options, but we have built relationships with the brands we know and love, who have LISTENED to us.
Not only that, but we have ALSO created our own ecosystems of media, influencers, events, sub niche groups, that have all helped grow the plus size fashion space to where it is today. We have blogger groups, meetups, online communities, and more! We have evolved and found our like-minded friends and spaces that provide support and encouragement.
Even with all of this, we are all connected and are extremely protective of the community. Especially as new brands come in… We acknowledge the role that Black and Brown people have played in laying foundations. We celebrate the intersectionality of those who are a part of the LGBTQ community. We uplift those voices who demand to be included in the sizing discussion.
There are layers to the plus size consumer and you cannot approach or paint us with broad strokes. And here is the cool thing, while you do not nor cannot be all things to all people, you can acknowledge and let those in this space know that you see us, you hear us, and are working to make things work for us.
The Plus Size Space Moves From Community UP, NOT Top Down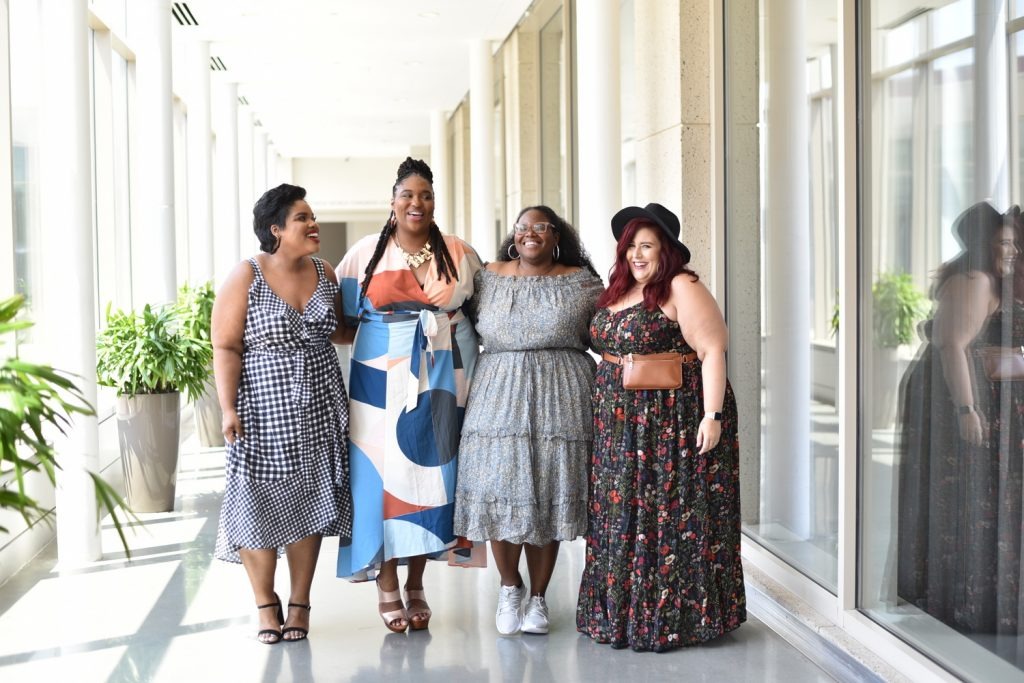 It is an interesting thing… In mainstream fashion, trends move from the top down. Marketing messaging starts from the top down. HOWEVER. In the plus size fashion space, things are a bit more grassroots that then finds itself trickling upwards.
If you want to make serious inroads in this plus size fashion space, you HAVE to engage influencers. What does this look like? It can be a few things, but it depends on your current positioning and how the community views your brand.
Either way, your brand HAS to build a relationship with the community, to build or rebuild trust. It has to be consistent, and you have to show up. On social or offline- your presence needs to be felt AND seen.
We've seen our fair share of brands' half-assed approaches to doing plus size, only to not include us in their stores, to quietly remove the collection, or put the onus or blame on the consumer, when they lacked marketing to drive awareness.
Know this and do better…
We have industry experts inside our community.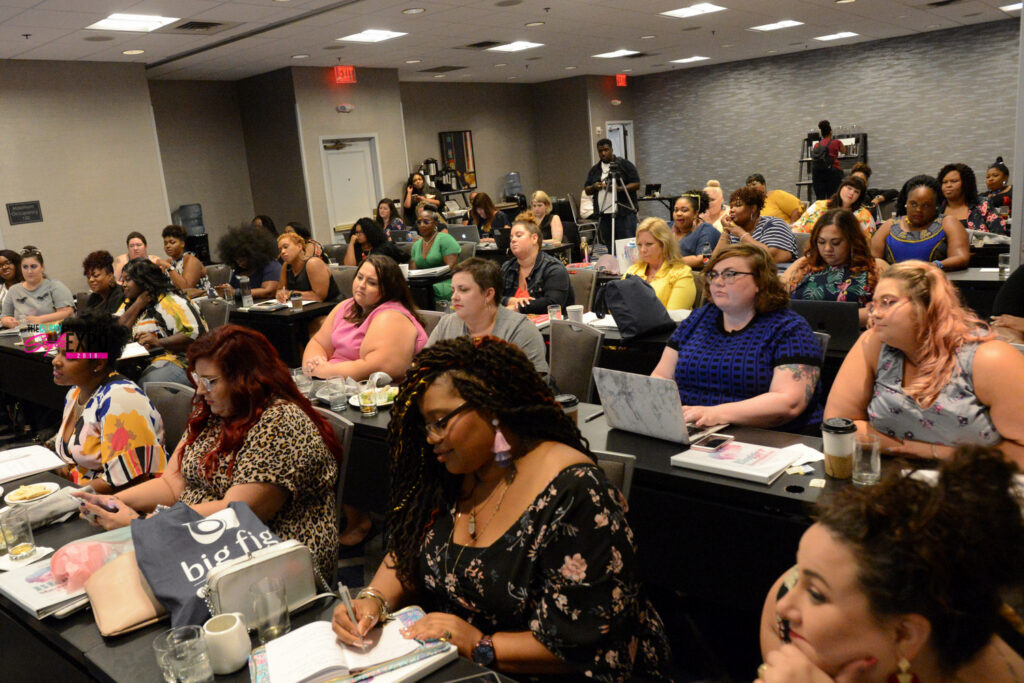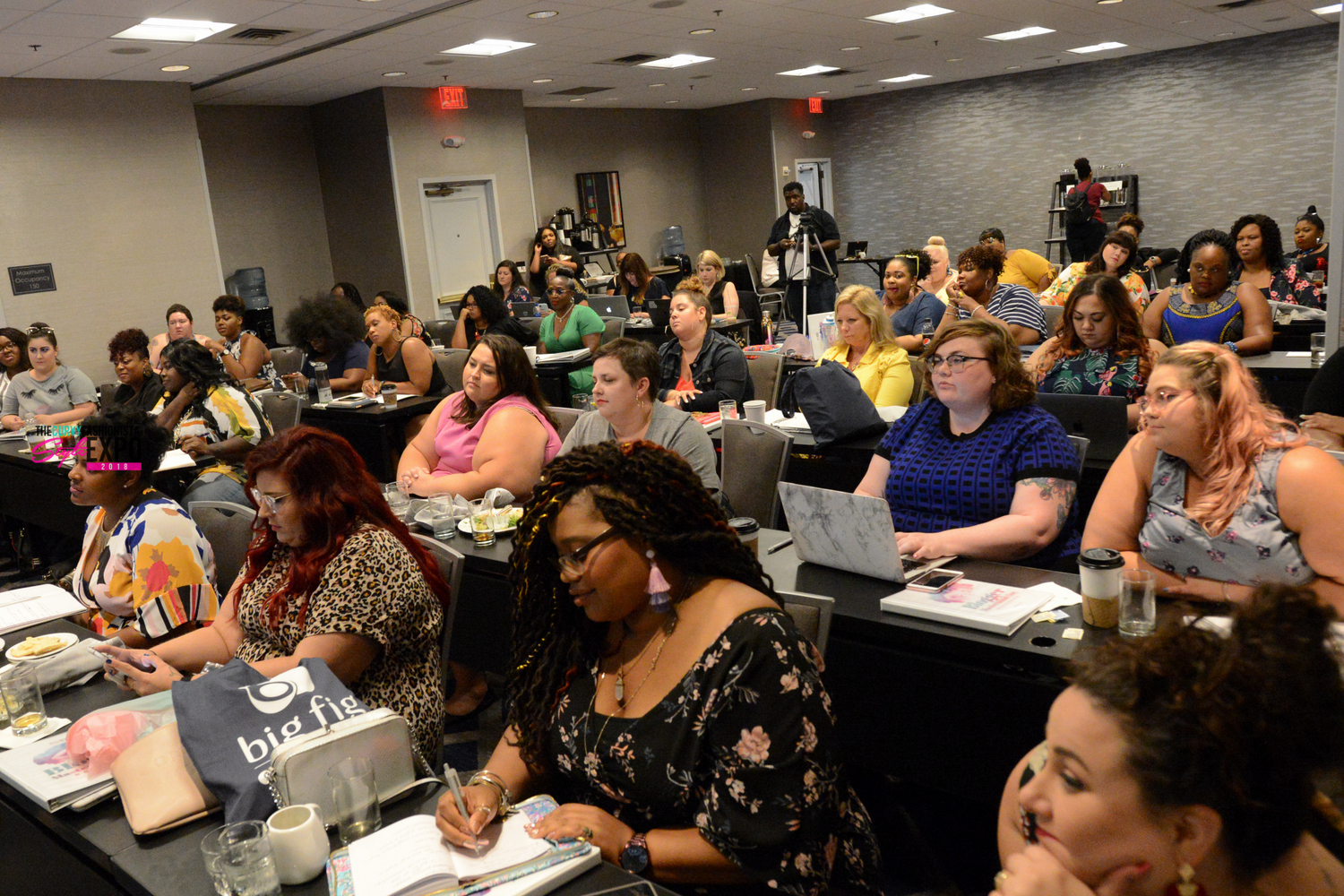 Stylists. Photographers. Buyers. Merchandisers. Designers. Yes, they do exist. Masterful marketing experts, sharp witted social media stars, and crafty creative directors? Who specialize in plus size and niche markets? Yes, they do exist, within the plus size space!
If you are a plus size retailer and NONE of your executives are plus or are from the plus size space, you have to ask yourself why not? And if you don't, who are you hiring from the community to give you the nuanced insight to help you and your brand succeed?
And no, not the token plus size person that has no real say on things. You need someone who understands, intimately knows, and who can articulate where the plus size person is spending her time and money- all while being fully empowered to redefine those tropes?
So, before you make a creative or marketing hire, make sure you ask yourself if you are reaching out to those who have studied experience and knowledge that can help you grow, soar, and connect with the community.
We Have Created Our Own Media Because Mainstream Has Ignored Us For So Long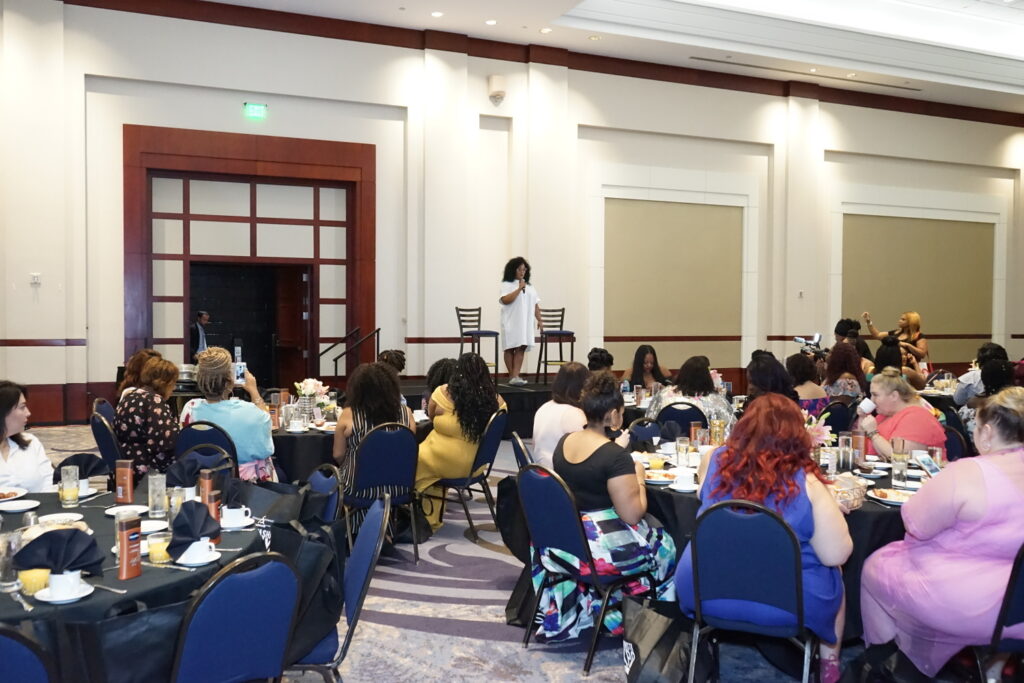 In the same vein that social media has ushered in a democratization of fashion and media, so has it given a voice to the plus size community. We have our own magazines, digital media platforms, influencers, and creatives who have helped shape or redefine our voices.
Scoring a spot in mainstream media is nice, but it cannot be THE ONLY outlet you use. It won't work. I cannot tell you how many conversations that I have had with mainstream brands who have asked me why their campaign did not move. Not only will the community come back to their favorite plus size influencers or media platforms for the tea, but they will also ask and notice if we are or are not talking about your product.
And there lies your campaign. Stalled because you did not want to engage the very audience your brand claims to serve…
If you want to make lasting change and impact with your collections and campaigns, you have to allocate those ad dollars, marketing budgets, and other resources to the plus size media space.
Which is also why I have formally pivoted The Curvy Fashionista to a media platform and most recently have added an influencer network of plus size micro influencers to help the community hear your messages.
You want to make money here? Engage us equitably.
Equitably is a key word here. Over the years, we have seen the companies launch their "Curve" or "plus" departments only to give influencers mad free clothes, without paying them for their audience or work. All while paying, featuring, and including the straight sized influencers with 5-figure+ checks in national or social media campaigns.
So how do you engage us? Well, asides from hiring industry experts like myself or others, or paying influencers their worth, first listen and get to know this space. Know the pulse of the market, the community. Know what we are looking for.
Also?
DO NOT FORCE YOUR DATED MARKETING TROPES ON US.
Allow us the space to be multifaceted, layered, and as nuanced as our straight sized fashion lovers- at the same time, in the same space.
Include us in your ads, commercials, and editorials. We want to SEE that you want us in your clothes. We need to KNOW that you are making a concerted effort to include us in your marketing.
Ignore the Plus Size Consumer at your own peril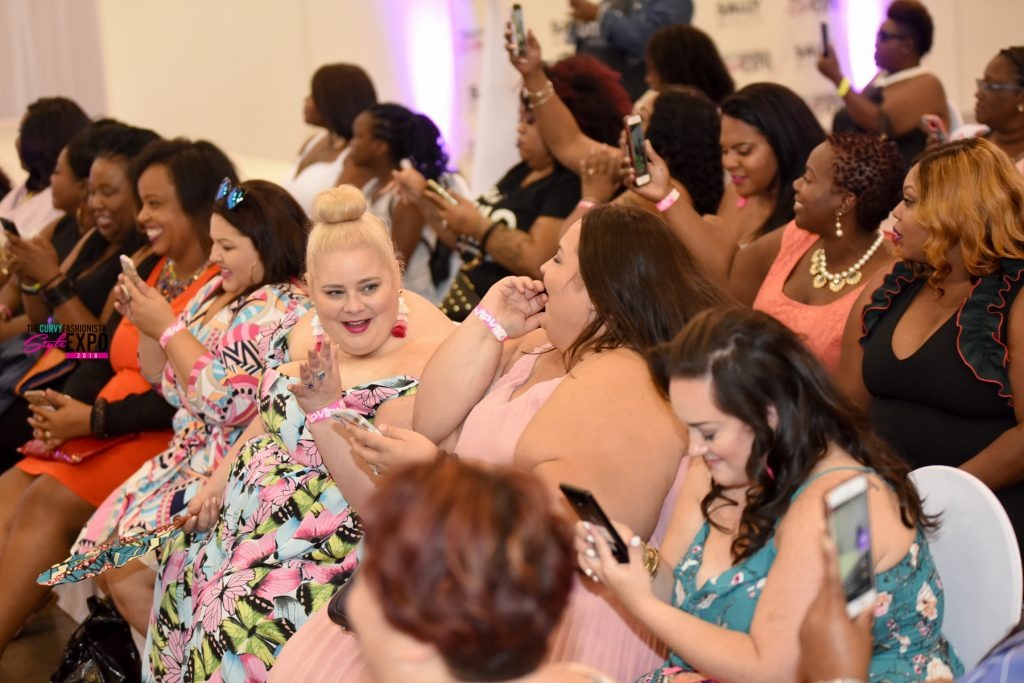 We have seen this over and over again. When a brand is disconnected from the community or plus size consumer, does not engage the thought leaders, does nothing to support the varied intersectionalities in this space, dismisses various plus size influencers in this space, when they make mistakes, the community will not let them forget it.
The plus size community wants action. Wants acknowledgement. Wants change.
The same old designs, approaches, or attitudes of yesterday will not work today. Whether that is in design, imagery, sizing, or your online presence. You have to adapt, or you will get left behind. And if the community is calling you out on something, it is not to be taken lightly… We care and want better for you, for us, for our space.
And as community has become a buzzword across all facets of business, it is even more important to connect, engage, and listen to those who want you to win. Because at the end of the day, the reason why the community responds so strongly is because they want more from you. Need more from you. Demand more from you, especially if you are one of the ONLY places a plus size person can go to shop IN PERSON.
---
These are only a few things that I can think of as we look at where plus size fashion is going and what needs to be done to take it to its next level- for you to play in the $$$ that is to be had here…
What do you think? What do you see missing? Or where do you see brands and retailers missing the mark when it pertains to the plus size consumer?
Ohhhh, and if you are a retailer or brand, and need a bit more help in navigating this space? Holla at me, I am available for consult!