For the last 15 ish years, I have been running the plus size media platform, The Curvy Fashionista. Through the years, I have had one goal, for TCF to sit next to Who What Wear, POPSUGAR, Refinery29, and the Zoe Report with the only differentiator is that we cover, write, and celebrate all things plus- for us, by us. What does the BOMESI Accelerator Program have to do with that? Keep on reading and I will happily tell you!
Bringing plus size fashion to the forefront, sharing the resources, helping to empower educate, and inspire folks through plus size fashion has always been my north star!
Now, with this lofty goal, I had no direction or idea on how to get there. I could see and understand specific pieces, but I could not see the full picture. So, down the Google rabbit hole I went. After many unsuccessful searches and endless pages of social media and book publishing, I tried my darndest to find information on running a digital platform, and in doing so, I hit a wall.
On Identity, Growth and Opportunity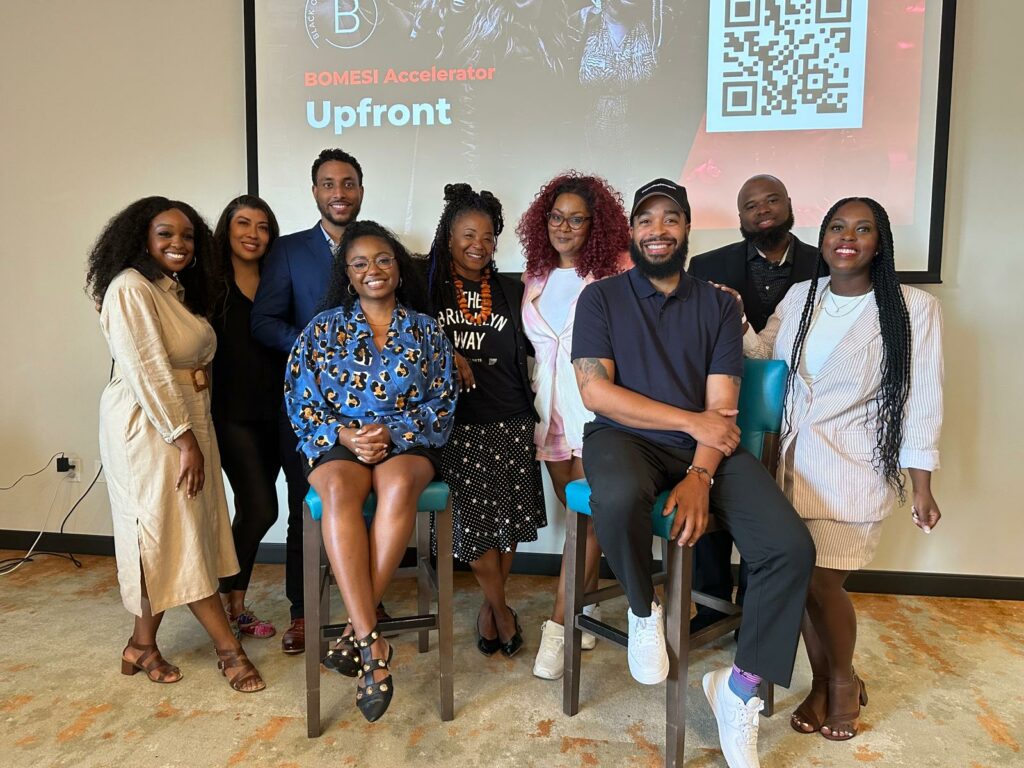 What was I becoming? What value was I providing? How was I serving the community? A bit of an identity crisis I had… I knew I wasn't an influencer, I knew I wasn't a blog, but I could not put my finger on what I was creating! I was confused, yet hopeful…
This confusion showed itself in so many ways! Operationally I was unorganized, not knowing which docs or tools I needed. Not knowing how to properly vet and manage people. I grew too fast- all while striving to get to this goal of being what I now understand it to be, a digital media publisher.
Thanks to the BOMESI organization I have found clarity, direction, and excitement for what is to come with TCF.  TCF is a plus size digital platform! I am a digital media publisher. After finding that proper language, I felt armed with the right tools to search what I was looking for.
Hope, Mindset, and Focus
 Now, this BOMESI Accelerator program also came with a grant by GM and I was over the moon with hope! I was accepted into this program and little did I know just how much I would be shown, taught, and inspired with.
From this BOMESI Accelerator program, my entire life has been enriched. My ecosystem has been expanded. I have new revenue channels to build out and explore. Hello new mentors. I have found community with other Black-owned media publishers who are striving to similar goals and it feels sooooo good. The only thing separating each one of my cohorts is the audience and niche we serve.
I learned soooo much and had my mind blown and refocused! Mindset shifts started cascading! I realized that I had been creating content to create revenue, instead of creating revenue to create content. With the help of my mentor, I was able to realize and understand my new role, also learning what my role is now, as an EIC.
While I understand the business of plus size fashion, I now get to learn and understand the business of media… and I have a lot of work to do! So, I cleared the calendar and got to work…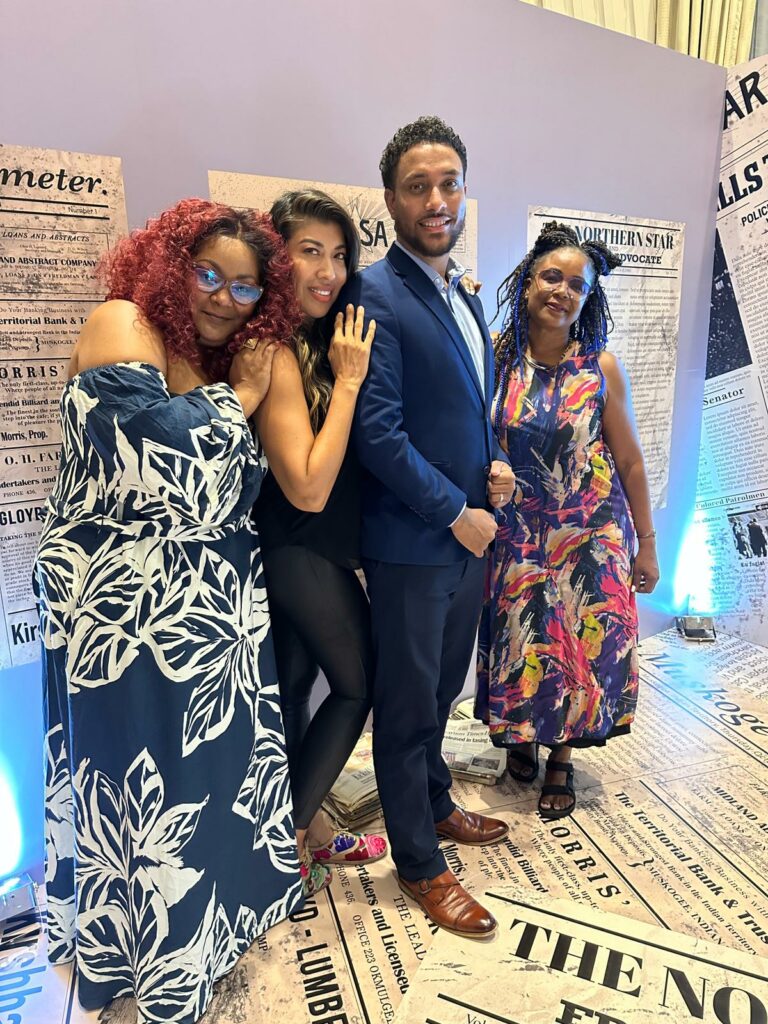 And now? I have work to do.
I now get to dive into ad operations. Now that TCF can deliver direct ad deals? AND I have the proper infrastructure to do it? Let's go!
Access to syndication partnerships? Sign us up.
New industry newsletters that I have found that center digital media publishing? I am sopping it up.
Conferences, panels, and new avenues to learn and make new relationships? Okay! Let me mark my calendar.
Getting out and making new connections or revisiting old to inform on the updated trajectory for TCF? Heyyyy, boo! How have you been, let's talk!
Searching for new tools, that lay and build upon the new foundation we are building. I am a nerd for the newest and latest in tools!
Reflecting on past mistakes, missteps, and learnings to help me grow and navigate this business. Butterfly season y'all!
All this because of the BOMESI Accelerator program.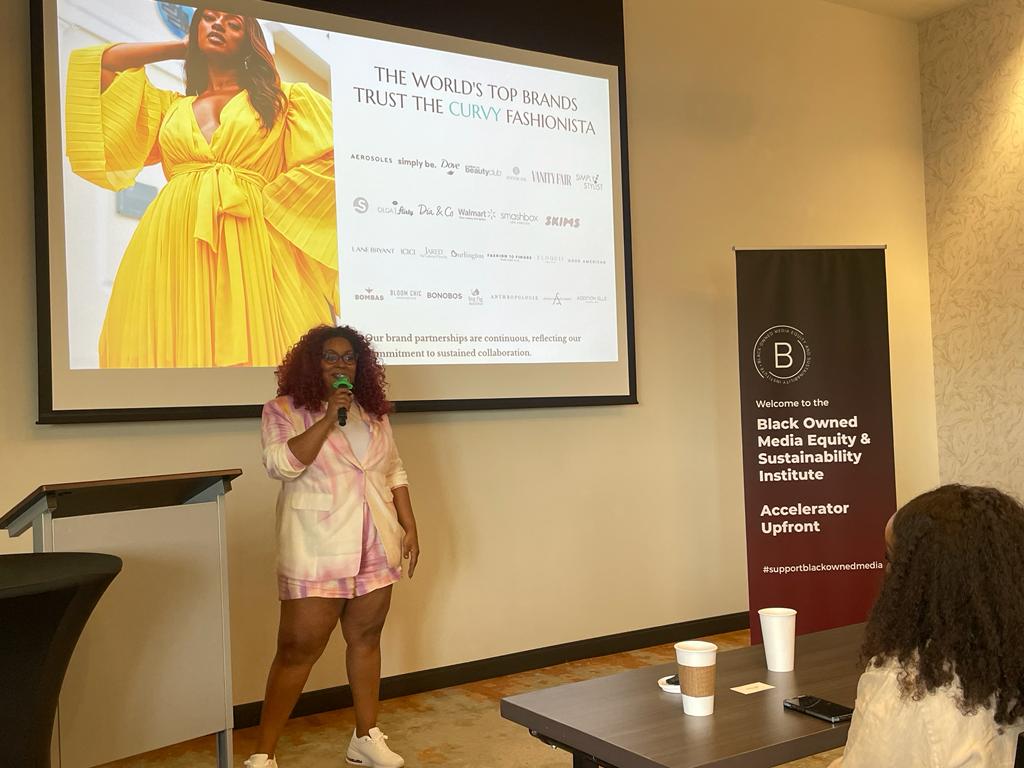 My eyes have been opened, clarity and direction focused, and an audacity to continue to blaze a path for myself and the community I serve!
Now, I know there will be additional levels of growth to come and I am ready and here for it, not shying away, nor backing down from its challenges. However, with this amazing resource in BOMESI, it has empowered me to take that next leap and to go all in, smarter, wiser, and definitely more confident.
Let's go!