It has been quite an eventful couple of months for me over on my blog, The Curvy Fashionista. As I compile and recap the year, I was honored to be notified that my blog has been chosen for as a "Lifestylista" within the power 100.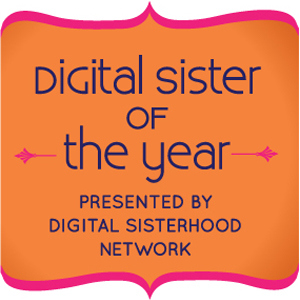 Organized into seven categories, Creativista, Empirista, Empowerista, Enchantista, Evangelista, Flowista, and Lifestylista, the Digital Sisterhood 100 packs a wallop of women across the internet who are doing their thing in their respective fields. And they are quite impressive! It was SUCH an honor to be listed among them!
"Digital sisterhood is the feminine currency women use to create relationship wealth through the connections they make, conversations they have, communities they build, causes they support, collaborative partnerships they establish, and commerce they engage in with women they meet online and offline. The relationship wealth of digital sisterhood is based on what women care about and their shared interests and experiences. This wealth supports women as they stand in their own power and reclaim themselves online and offline. When they do so, they move with a power not seen before."
Please check out the other 99 listed in the Digital Sisterhood 100!