You have built up a platform to provide your readers a home, community, or escape, now what? Yes, blogging full-time can look pretty. Can feel pretty. Can be cute. BUT, when the bills come due, the numbers roll in, or the content runs dry, what do you do?
Have you been trying to figure out what streams of revenue that you can build up for yourself and your brand that do not take the life out of you? It is real, these 7 revenue streams thing. And if you are building your blog into your media empire, then you must become resourceful.
How do you sustain yourself through the ups and downs of blogging?
One of the first ways I made money blogging was via AdSense. I remember that first check which took forever to earn my first $100. I thought I was ballin' and knew I was on to something… Blogging my passion? Say what?
But that $100 only goes so far when you have amassed the blogging tools to help you site run amazingly. You have your host, your newsletter provider, your fancy social media tools, and we haven't even stepped offline.
Throughout the years, I have made my way through more than a few blogger ad networks. You know, the brands that display ads on your site? Oh yes, I have stories I could tell you. BUT. One thing that I learned to appreciate was a passive stream of revenue that came along with these networks.
But as I have grown, I wanted something a little more… a little more hands on, value added, and tech savvy to help me level up my business and brand.
Through various Facebook groups, my search lead me to Mediavine.
If you have been to The Curvy Fashionista lately, then you may notice our ads and our videos with ads. These ads are served up via Mediavine, but real talk? Mediavine is so much more than that.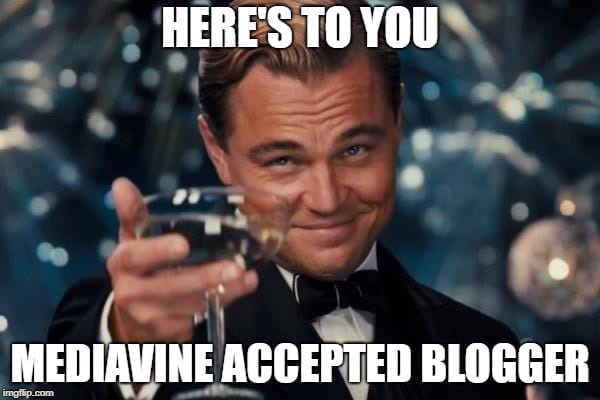 Of all of the blogger ad platforms that I have been a part of, this has been one of the most supportive networks that I have had the chance to belong to. Not only that, but the community, education, and tools to level up the brand have been top notch.
When I speak of education, they host weekly and monthly FB lives to share tools that you have all the questions about, tips from various social media platforms like Pinterest, and journeys of bloggers and professionals who have leveled up their platforms.
But then, their transparency about payments, tools, and system updates is refreshing. Knowing what changes Google or the various ad buyers are making, the Mediavine team keep us up to date on what matters to us.
And payments? Mediavine has been on of the higher paying platforms for my brand, that I have had. Consistent, reliable, and with my being able to log on to the MV Dashboard, I am able to see what money is coming down the pipeline for me.
So how can YOU join in the Mediavine fun?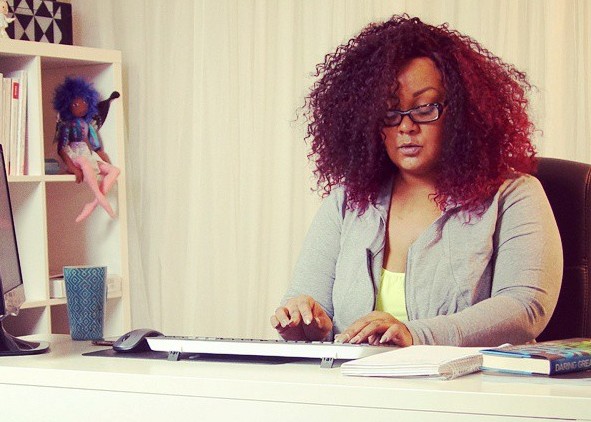 I will say, there are certain thresholds that you have to reach in order to even be accepted into the MV family. There are only 4 requirements that need to be made:
You must produce original content in categories such as food, parenting, DIY, health, fitness, fashion, travel, crafts, education, finance, lifestyle, or entertainment.
Exclusive access to both your mobile and desktop ad inventory.
Your site must have at least 25,000 sessions a month (per Google Analytics) and be in good standing with Google AdSense.
Your site design must be one that accommodates our ad placements.
Once you meet all four, they test and see if your site is ad buyable… meaning they double check to make sure that they can even serve ads on your site! I appreciate this, knowing that they can accommodate my audience and platform, before we both waste each other's time.
Also?! If you are used to selling ads directly, your brands and partners can now serve ads with your very own marketplace. Without even having to bother you, they can submit their orders, receive reports and updates, with the help of Mediavine!
How about that!
Sound interesting? Curious?
Just so you know, I do not get a referral for this. I do not have anything to gain other than knowing that for those of you who have been trying to find your perfect match, there is a platform for bloggers, by bloggers to help you get to your next level.
AND! If you have been to our Blogger Mastermind, Mediavine has come back as a supporting sponsor for our event, again! You have the chance to experience the gems that were shared with me, by attending the 2019 Blogger Mastermind!
Even cooler? Your girl is the keynote speaker at MVCon this November 8th & 9th in Austin!
This is just one of the revenue streams that we have focused on building for our site. Make sure that you stay tuned in, to learn about the others as I continue to share with you the tips and tools I use to run TCF!
Do you use an ad network or platform? Which ones have you tried or have been looking at? Let's discuss…