I love working with brands in a variety of ways, it is why I am here– to help bridge the gap!
Whether it's sharing and spreading a message, as a brand ambassador, host, consultant, or launch partner, I happily and enthusiastically can bring awareness to the fashion community and plus size consumer.
Below are brands and projects that I have collaborated with to bring the message to the fashion and plus size community:
Projects/Ambassador Roles/ Collaborations: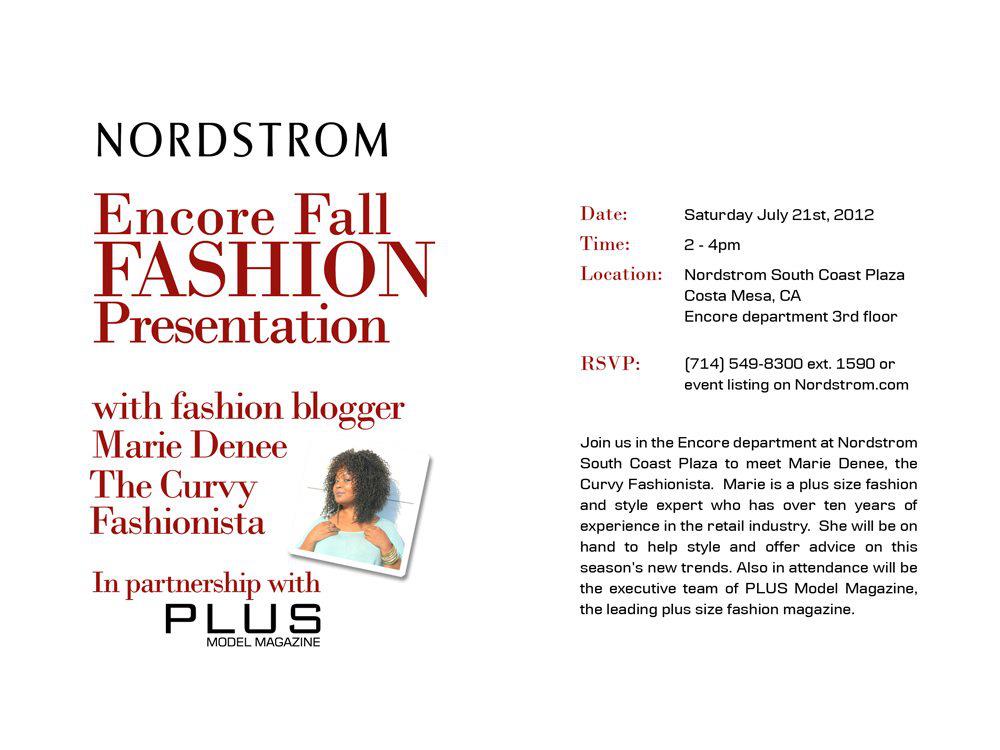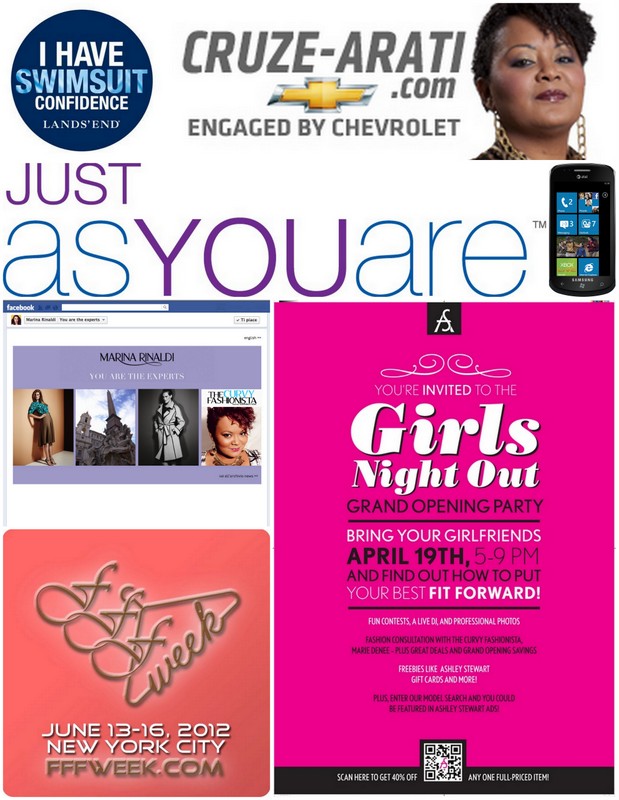 Chevy Cruze-arati Ambassador | Land's End Swimsuit Confidence Campaign| Lancome Product Launch| Microsoft Windows Phone Launch During NYFW | Full Figured Fashion Week Production Team | Just As U Are Launch | Marina Rinaldi "You Are the Expert" FB App | Oil of Olay Advertorial | Walmart.com "In the Fitting Room" Video Series | Ashley Stewart Grand Opening Host (in Miami) | "Official Blogger" for Fashion's Night Out 2011 |
Freelance and Writing Contributions:
Plus Model Magazine Fashion and Style Editor (Currently)
Marina Rinaldi You are the Expert Writer (Currently)
Vogue Curvy (Past)
The Fashionable Housewife (Past)
Focus on Style (past)
There are more projects, features, and press opportunities I have had with various brands, and they are always shared on either the Curvy Fashionista Blog or Facebook Page!
If you would like more information on working with me, please contact me  so that we can discuss further!