Keeping it Curvy.Confident.Chic. is an introduction into the fabulous world of plus size fashion!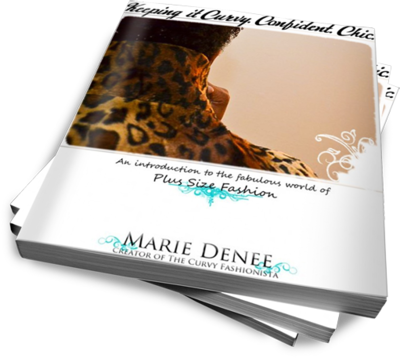 For those who are Novice Curvy Fashionistas, those who are newly plus size, new readers of The Curvy Fashionista, need direction, or are just trying to sort through the madness of plus size fashion, I have fashioned an easy guide around plus size fashion, exclusively for YOU!
A 10 chapter book with images, resources, designers AND an exclusive Fashion Supplement chock full of exclusive shopping deals from some of my favorite designers and retailers is on its way!
The eBook, Keeping it Curvy.Confident.Chic. just launched! You can get your copy of the eBook at Amazon and Barnes & Noble for your eReader!
Want to learn more? Click here to get more information!
Buy Now!